"Scott - I worked in Chicago radio for years and your voice is AMAZING! And you can write! Bravo. I appreciate your talent."
Adina Smith / Marketing Director - Indian Wells, CA
"My Judge's Choice Award was the video entitled 'Creative Inspiration,' because it's one thing to land just one joke, but to be able to stretch this joke over the entire time of a minute and 42 seconds is a pretty huge feat. And this video does that brilliantly. Really strong stream of consciousness copywriting. I loved how it was something that you don't see every day. It's always fun to see work that stretches your mind and makes you laugh a little bit."
Jennifer Hohn / Articulation - Denver, CO
"Love it! Great video. We need more creative work like this today!"
Kerrigan Quicker / Wheeler Financial - Toledo, OH
"Hi, Scott - Thank you so much for all this great copy. I think it's really creative. I would've never even thought of some of these ideas. They were really fun and unique. Great balance."
Desiree Grosman / D&F Plumbing - Portland, OR
"That was hysterical! I've got tears in my eyes I was laughing so much. The voices [Amy and Scott] were spot on. They were so serious about what they were saying, which made it even funnier. I called my family to play it for them over the phone!" (Listen to this Judge's Choice Award winner here.)
2023 MARCE Awards Judge
"Scott Greggory is a major talent both behind the mic and behind the computer keyboard. As an announcer he has the range to be friendly, authoritative or funny, all with a great vocal tone. As a writer, he's one of the funniest guys I know. He can be absurdly silly or display dry wit. PLUS, he has the rare skills to translate the matching style to his vocal delivery. Scott makes me laugh out loud. I love working with him."
Stan Massey / Transcend Strategy Group - Toledo, OH
"The VO was great. Client loved it! Thanks, Amy. You did a great job!"
Angie Coakley / Hanson Inc. - Toledo, OH
"We really like your spots. You have a great voice!"
Brooke Chase / DBC Media - Wilmington, DE
"Scott is a one-of-a-kind thinker."
Mark Reiter / Level 2 Audio - Perrysburg, OH
"Congratulations on Best of Show! I was in charge of the Fifth District ADDY Awards judging and was there when we played your On Hold Messaging. Very creative. I remember the judges commenting that it was a great use of an underutilized medium. Funny (and effective) stuff. Also goes to show that you don't need to go to the big city to get great creative work."
John McCafferty / McCafferty Advertising - Louisville, KY
"I just wanted to tell you that I stumbled onto your website for Humor On Hold, and I listened to every recording. Your work is hilarious and it brightened my day. And who doesn't want a compliment from a random stranger on the Internet? So, thanks."
Alissa H. / Copywriter - Memphis, TN
"This is laugh-a-second work! As a voiceover artist, I was combing YouTube for inspiration and your video flooded my mind with creative ideas. Huge thanks for posting this."
Mark G. / Voice Talent
"Amy Scott is a pleasure to work with. She delivers an exceptionally smooth read, she possesses great voice quality, and I really appreciate the fact that we can get same-day service when a project's under the gun."
Dan Schroeder / Hanson Inc. - Toledo, OH
"Scott, I just wanted to send you a whole-hearted 'thanks' for your work on my production! This campaign really needed something to spark the potential in the video. What you added was a critical element and was quickly recognized by my client. The tone is now set for this brand. Thanks again for contributing your awesome talents to our project."

Dave Shelton / Dave Shelton Audio Productions - Waterford, MI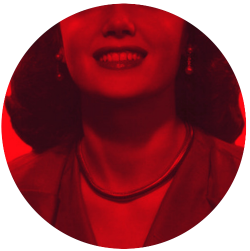 "I love you! This is spot on. No pun intended. You have been amazing to me. Thank you for your professionalism and your patience with my first radio spot!"
Joanna Hunter / Kingston - Toledo, OH
"Messages-on-hold are often one of the most painful of customer ordeals. But when done right by Scott Greggory and crew with actual humor, it takes a customer hassle and elevates it to a customer experience you tell others about. Click through to check out a couple samples. They're addictive, and brilliant marketing."
Bill Cusick / CX Expert & Author of All Customers Are Irrational - Chicago, IL
"Scott understands the difference between fantasy and reality in both creative and in content. He doesn't present these false ideas that will never resonate with the consumer. It's really refreshing to work with somebody who has a sense of what's really going on in the marketplace."
Chris Mitsos / Mountain View Tire and Auto Service - Los Angeles, CA
"What a fantastic corporate video. Taking something that could potentially be stale to listen to and making it fun - not to mention memorable - is genius. Nicely done."
Amy Jeffries / Voice Talent - Moline, IL
"Scott is certainly not afraid to push the envelope. He's pushed us to really get outside the box."

Rebecca Conrad / Binkelman Corporation - Bowling Green, OH
"Amazing stuff all around. Scott's work is tremendous. That
creativity video
is so good. Really."

Tony Kellers / Studio TWELVE 3 - Cleveland, OH


"It has been an absolute pleasure to work with Amy Scott on over 1,500 On Hold Marketing productions so far. Whether she comes into the studio or sends me her voiceover files, I know that I can expect a professional product that is stylistically spot on. Whatever the script or character requires - humor or drama, sincerity or silliness - Amy can do it all with quick turnaround, clean audio and great voices. Amy has my highest recommendation."

Christopher Zaharias / MadAveGroup - Toledo, OH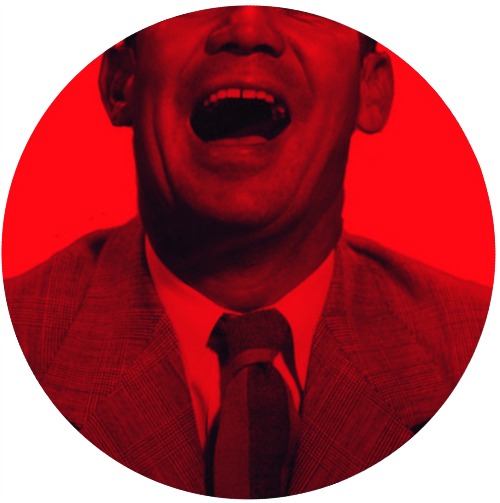 "These videos are an absolute crack-up!"
Michael Grupp-Verbon / Musician - Toledo, OH
"I. Love. This. Period."
Jeff Smith / WTOL-TV - Toledo, OH
"Hello, Scott! You are on our On Hold Marketing recordings, and I just wanted to tell you that you have a wonderful voice! I could listen to you all day. I'm a happy customer! Thanks."
Sharon Stetter / Air Hydro Power - Louisville, KY
"Hey, Scott - You do some great work. I'm extremely impressed by what's come from your client's [now archived] social media and web pages. Before I leave my position here I'm going to recommend the department consider a full website revamp in the future. I would definitely encourage you to reach out to my successor when one is named. I really appreciate your work!"
Tyler Dotson / Former Director of Economic Development - Blissfield, MI
"That was the funniest start to a Tuesday I have had in a long time. Great work!"
Dave Perry / 3Sixty Interactive
"Love the Amazing Space concept. On the surface it seems like normal, everyday on hold messaging, but what the voiceover is saying is VERY different. Great idea!"
Dave Savage / Judge, On Hold Messaging Association's MARCE Awards
"Scott and Amy are fabulous. They always hit the nail right on the head. I had Scott do a voiceover for an e-learning module for Merck Europe. It was somewhat confusing as written, but Scott nailed it on the first try, correcting all the broken sentences. He did it overnight and delivered a perfect rendition, despite the script being written by a non-native, English-speaking German designer. It was truly amazing. Scott always comes through like this."
Bill Hinsch / Bill-Art.com - Toledo, OH
"Oh my God! You guys are great! You took my idea and made it sound even better than I imagined. Thanks!"
Joe Kelly / WPUR 107.3 - Atlantic City, NJ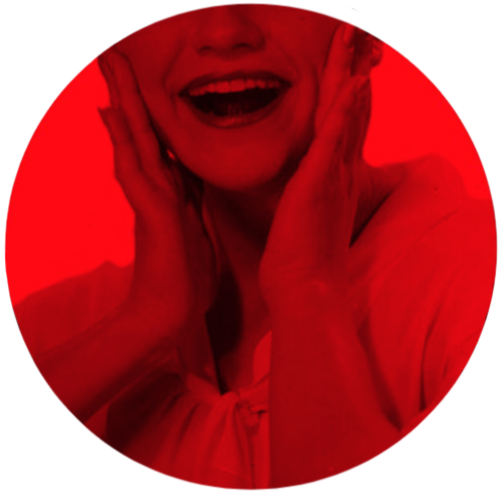 "Very nice! Awesome voice! I am a 'voice' person and I love this!"
Pam Hays / Old Newsboys - Toledo, OH
"Your blog posts are some of the best leadership content I have read. I'm just glad I don't have to pay royalties every time I use one of your thoughts in a meeting."
Mike Brice / Digital Marketer - Toledo, OH
"Scott - It's great to see a professional at work. It still amazes me when someone with talents such as yours makes it look so easy being in front of a camera or microphone."
Eric Eggly / Photographer - Toledo, OH
"We get people who call all the time and WANT to be put on hold. Vendors and customers call us and just laugh. We actually changed our phone set-up to feature the On Hold Marketing. The feedback has been absolutely fantastic. I keep thinking [the productions] can't get better, but this one topped them all. I think it's just phenomenal. I really mean this - it's truly been enjoyable working with you. I'm so thankful that you're willing to do this kind of stuff for us. I appreciate what you do for us. Great job, Scott."
Chris Hamann / Lakeland Auto and Marine - Port Clinton, OH
"Hi, Scott - I have absolutely loved reading your blog over the years and your always-upbeat, insightful messages. I have learned so much from your content and your writing style."
Ellen Pizza / Commerce Paper - Toledo, OH
"The On Hold Marketing scripts Scott creates are not only funny, but also informative. (Listen here.) They provide valuable information about specific aspects of my operation that some may not be aware of. In the 15+ years I've been in business, this is by far the best marketing money I have spent."
Steve Eaton / Med-Line Express Services - Pompano Beach, FL
"Hilarious! I love it. What a fun and creative way to start a conversation." (Watch the video.)
Kimberly Roberto / YouTube Commenter
"Scott - Your presentation yesterday was pitch perfect! From the sharp and surprising introduction and throughout the presentation, you had the Fine and Performing Art students and instructors leaning forward and engaged. It was great to see and hear how humor, thoughtfulness and imagination can make such an impact in communicating ideas. Thank you!" (Watch the keynote address.)
Jeremy Meier / Owens Community College - Toledo, OH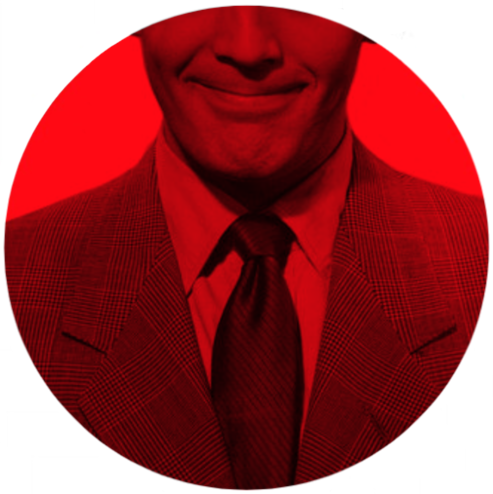 "Your copy editing work on the Super Bowl script was excellent. Great job. Always fun working with pros. Thanks."
George Tanber / Independent Producer - Toledo, OH
"Loved this one - as I do so much of what you write."
Bruce Bryan / 5Points Creative - Roanoke, VA
"Hello, Scott - I truly appreciate your help. Your voice is stellar. Thank you so much!"
Sarah Blair / Renew Central - Jacksonville, FL
"The videos are awesome! You did an incredible job, as usual. I'm so impressed by the 1950s look you created. The acting and custumes were perfect. The intro music is fun and relevant, and the script was well-written and funny. You did an excellent job! Thanks, Scott."
Sharon Goldner / Parker Steel - Toledo, Ohio
"When I would be at conventions, I'd tell people about the kind of On Hold Messaging we have. Then, when I was out in Vegas one time, I called back to the office and had myself put on hold so the people at the convention could hear it. And they were laughing because it's just so funny. Your service is very valuable to us."
Dan Kazmierczak / Binkelman Corporation - Bowling Green, OH
"Judging award shows gives me the opportunity to see inspiring work, and I take it seriously. This was my Judge's Choice, as well as a Gold ADDY winner. Watch it. It's clever and well executed."
Gabrielle DeNofrio / Creative Director - Harrisburg, PA
"Scott - You're one of the Forbes Agency Council's most prolific Expert Panel contributors."
Hannah Johnson / Forbes